France is one of the largest winemaking countries worldwide, producing up to 8 billion bottles of wine per year. Simply put, it plays a fundamental role in the wine industry. The French are quite proud of their wine—and for good reason. Strict policies govern every wine region. All aspects of the production process, from the selection of grape varieties and blending to bottling and labelling, are rigidly regulated.
Let's delve into the wines of France.
What Is French Wine Called?
Wine in French is called "Vin". Nearly 33% of French wine is exported across the globe. Although it is broadly available worldwide, especially in the country itself, most adults actually do not completely understand wine labels from France.
The French wine classification system is called Appellation d'Origine Protogee (AOP). This hierarchical system comes with a set of rules and policies that determine where wines are made, what grapes they are made of, and the level of quality they bear.
Here are the three classifications of Vin, which is French for wine: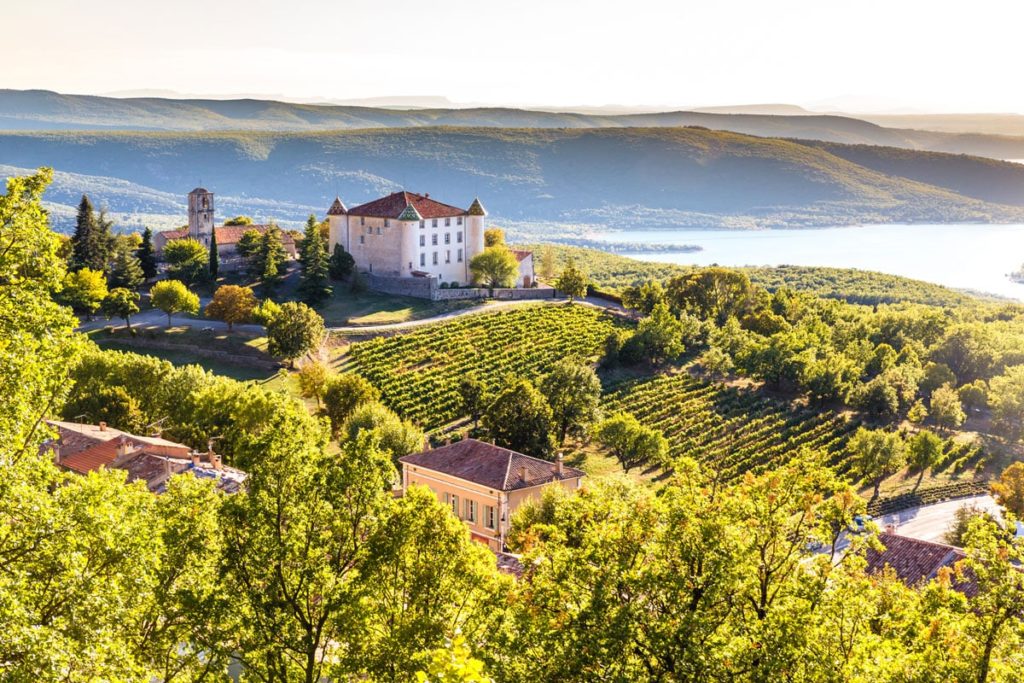 Appella Appellation d'Origine Protogee (AOP).
The AOP label means "Protected Designation of Origin: in English. Wine with an AOP label comes from a certain regulated region. It can be a large wine region like Bordeaux. It may also refer to a more specific area such as Listrac-Medox, which is situated within Bordeaux.
Every wine region in France has unique regulations, covering nearly every part of the winemaking process, including permitted grape varieties, growing conditions, and of course, the standard of quality.
Indication Geographique Protegee (IGP)
Compared to the AOP, the IGP covers a wider area but imposes less rigid policies for winemaking. IGP wines are usually labelled using grape varieties or their respective IGP zones. IGP is "Protected Geographical Indication" in English.
From time to time, you might also come across the Vin de Pays (VDP) label, which is the pre-European-Union version of the IGP classification. For instance, you might find a bottle of wine with the label Vin de Pays du Val de Loire.
Vin de France
The Vin de France classification refers to the most basic quality of French wine. These bottles of wine can come from anywhere in the country. They may even be a combination of grape varieties from different regions. This classification gives winemakers an opportunity to explore new styles. Often, Vin de France wines are labelled according to grape variety.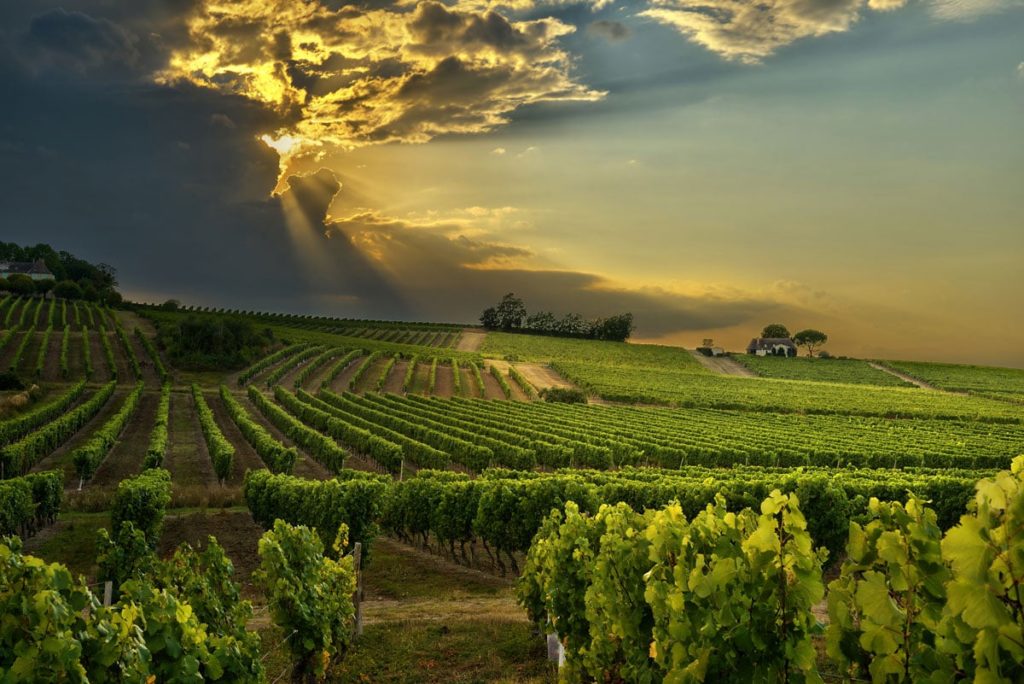 What Are the Five Famous Wine Regions in France?
France has several world-renowned wine-growing regions. Each one plants certain varieties of grapes and produces wine using age-old traditions.
Listed below are five exceptional wine-growing regions in France:
Champagne
Less than a hundred miles east of the beautiful city of Paris lies Champagne, home to some of the finest bottles of bubbly in the world. Due to strict regulations and traditional rules, only sparkling wines from this region in France can be called "champagne". The distinct taste of authentic Champagne is due to the area's chalky soil content and growing conditions. That's why the taste of sparkling wines produced outside of the region are not the same as the ones grown here.
Burgundy
Bourgogne or Burgundy is known around the world for its northern continental climate—short summers and cool winters. This makes it challenging for grapes to ripen fully. Gamay grapes are planted extensively in the region because they grow easily and produce a high yield. The limestone soils, rolling hills, and sharp valleys of Burgundy give its French wine, especially white wine, a distinct minerality and complexity. Some of the white wines produced in the region include Corton, Chablis, Meursault, Pouilly-Fuisse, and Puligny-Montrachet.
Bordeaux
One of the most popular wine-producing regions in France, Bordeaux makes nearly 850 million bottles every year. It is best known for producing dark red wine made from Merlot grapes. The Left Bank red wines of Bordeaux include Cabernet Sauvignon, which is usually blended with Merlot. As they age, earthy flavours of leather, truffle, tobacco leaf, and tar are replaced with fruitier flavours. The Right Bank wines of Bordeaux, on the other hand, have bolder flavours and fruit aromas, often with notes of vanilla, dark cherry, plum, and cassis.
Loire Valley
The historic Loire Valley region lies at the heart of France. It is home to some of the country's most stunning vineyards and castles. Here, you can explore, and sip French wines made from Cabernet Franc, Chenin and Sauvignon Blanc grapes. It is best known for its pale reds and sparkling whites. It also produces a grey wine, vin gris, which is a light rose wine made from black grapes. After Champagne, the Loire Valley is the second largest producer of sparkling wines. Saumur and Vouvray are a few of its finest varieties.
Alsace
The Alsace wine-making region is unlike any other in France as it is significantly influenced by Germanic tradition. Dry and fruity white wines are common in the area. Some of the most popular varieties include Sylvaner, Riesling, and Gewurztraminer. Alsace also produces a lot of Cremant d'Alsace, a bubbly wine that is increasingly growing in popularity. It is the only AOC wine that can be made with the local Chardonnay grapes. The brut style of Cremand d'Alsace, however, is made mostly of Pinot Gris, Pinot Noir, and Riesling.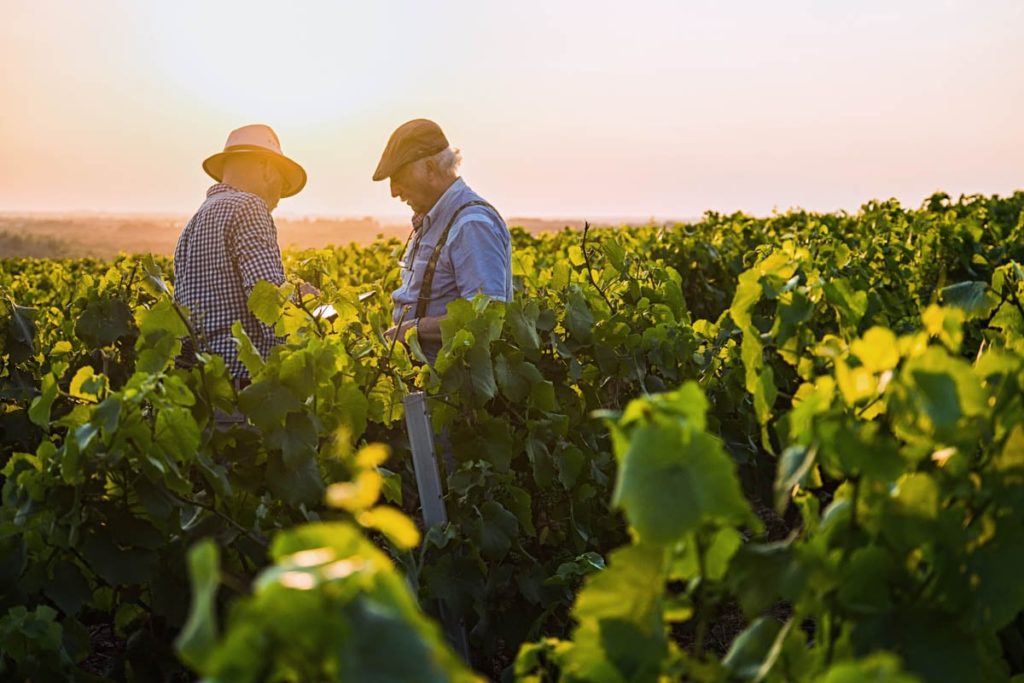 What Are the Types of French Wine?
In France, the varieties of grapes used to make wines are named after the regions or subregions in which they are grown. The country produces a diverse range of red and white wine varieties, often in large quantities. Given that millions of bottles are produced every year, the cost of wine is also quite diverse. However, that also means that the average bottle of wine won't cost a fortune.  
Here are some of the most recognized French wine varieties in the world:
Merlot
Merlot is one of the most widely planted grape varieties across the country. It is a deep blue-coloured grape that's used for blending or making varietal wines. It thrives in regions with limestone and clay soil. They grow in abundance in Saint Emilion and the Pomerol region. A few of the finest red wines that are made from this variety are Pomerol and Saint-Emilion. Merlot plays a crucial role in blends of Bordeaux as well, adding softness and body to the final product.
Although Merlot is quite a versatile drinking wine, it is best paired with pork dishes that have tomato-based sauces. It also goes well with a range of different cheeses. Depending on the ripeness of the grape, this wine may produce flavours ranging from liquorice, plums, black cherries, and blueberries to black raspberries.
Grenache
Grown mostly in the South of Rhone Valley, Grenache is the main grape variety used in Chateauneuf-du-Pape. It is also used as a blending partner, mostly to add body and alcohol to lighter wine varieties. It can be combined with Syrah and Mouvedre to make blends.
Grenache is best paired with slow-braised beef that's cooked in wine sauce.
Chardonnay
Chardonnay is also another widely planted white grape in France. It is native to the Burgundy wine region. Although it is mostly known to be a dry, medium-bodied wine, it comes in a wide range of flavour and aromatic profiles, ultimately depending on the growing conditions and aging process. It usually has fresh notes of lemon, pear, or apple. If oak is added to the aging process, you will experience a noticeable shift in flavours. Instead, it will have a strong taste of butter and vanilla.
The grape variety grows best in limestone and chalky soil. However, it is quite versatile as well. It can adapt to nearly every soil type and climate with the right kind of care and attention.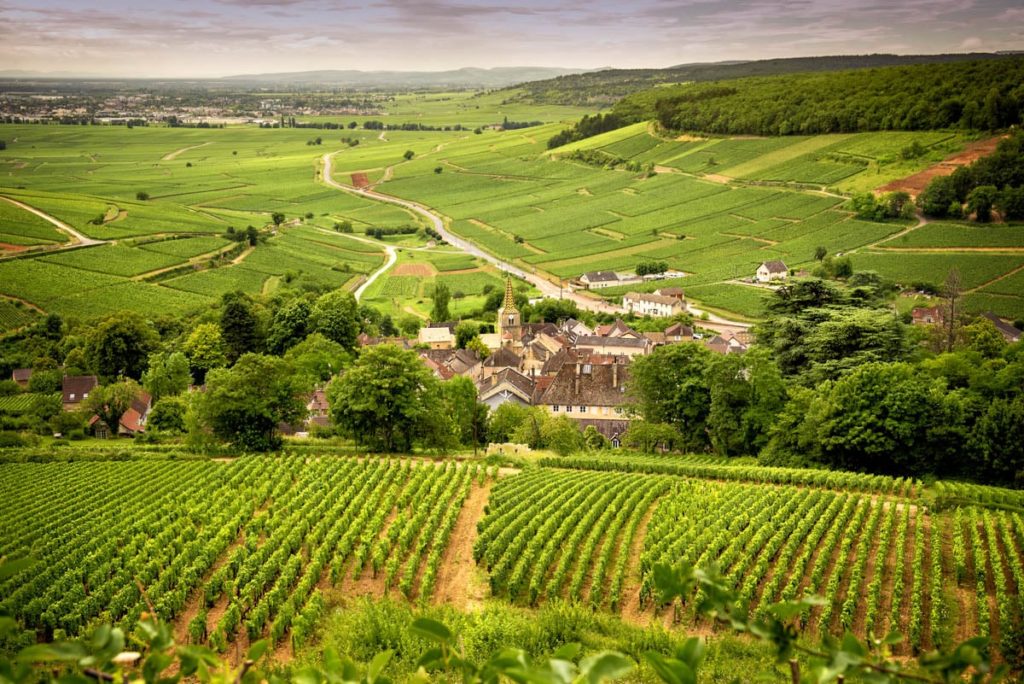 The Best French Red Wines
France has undoubtedly some of the most exquisite red wines in the world. Due to an abundance of choices, finding one the red that fits the budget and price isn't as easy as it seems.
To help you get started, look into the following French red wines:
2009 Domaine de Trevallon Vin de Pays des Bouches du Rhone
A grand bottle of Cabernet Shiraz from Domaine de Trevallon comes with a hefty price tag. However, if you're looking for a special addition to your wine supply, this might be worth the cost. This is one of the finest red wines from Provence. It offers complex, earthy, and dark fruit flavours with hints of chocolate, spice, and lean tannins. The grapes used to make this are planted on clay and limestone. They are not subjected through a destemming process. No yeast or sulphur is added as well.
This bottle of red is aged for two years in barrels and foudres. It also doesn't go through filtration before it is stored in a bottle.
2017 Malesan AOC Bordeaux Rouge
Another red variety that is worth getting is a 2017 bottle of Malesan AOC Bordeaux Rouge. It is dark red in colour with light garnet highlights. This medium-bodied red has a bold fruity aroma and slight hints of vanilla and oak. It is as decadent as it is aromatic. It is rich, smooth, and tannic.
The wine is made with a blend of Merlot, Cabernet Franc, and Cabernet Sauvignon. Thanks to its budget-friendly price tag, it is one of the best-selling wines in France.
2017 Cave d'Aze Bourgogne Pinot Noir
If you're looking for good red wines that won't break the bank, you should consider getting a 2017 bottle of Cave d'Aze. It is a round, well-bodied wine with coffee, black fruits, and toasted flavours. It has notable tannins and a fresh, lingering finish. This dark ruby red wine has a slight tint of purple. It has a woody smell with hints of black fruit aromas.
Made using authentic Burgundy wine-making traditions, the 2017 Cave d'Aze goes through a cold pre-fermentation maceration in 8 to 10-degree Celsius temperatures after destemming. It is then fermented for three weeks, before it is aged in an oak barrel for 10 weeks.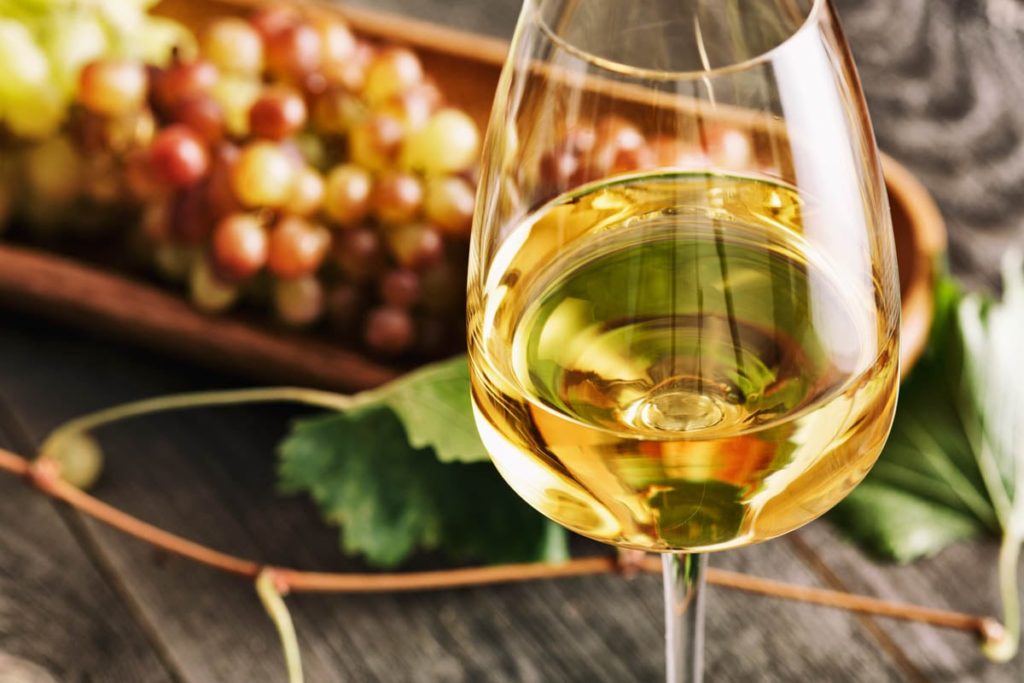 The Best French White Wine
France has all the white wines you could ever dream of. From rich Rieslings to decadent Chardonnays, the country can a wide array of whites to offer.
Here are some of the best French white wines:
2016 Philippe Bouchard Bourgogne Chardonnay
This classic French Chardonnay is bottled by the well-known Bouchard family. It has a golden yellow colour with slight emerald hues. It is floral and fruity on the nose, and it is rich, vibrant, and refreshing on the palate.
Bottled in the region of Macon, which has most of Burgundy's finest white wines, it has an inherent minerality to it. This white wine tastes ripe, evoking stone fruit flavours, which is what the Maconnais is best known for. It is a simple yet decadent French white wine that should fit any budget.
2018 Dopff & Irion Pinot Blanc Cuvee Rene Dopff
Made by Dopff & Irion, this Alsace white wine is a must-have addition to your pantry. It has a bright gold colour with complex aromas, often with hints of nectarine, pineapple, and white acacia flowers. On the palate, you will taste an exceptional balance of flavours, including hints of citrus and honey on the finish.
The grapes are handpicked, then extracted gently using low-pressure pressing, while the winemaking occurs in a controlled temperature. Wine is aged on fine less for four months before getting filtered. It is then stored in stainless steel vats for months before it is bottled.
2018 Roche Mazet Pays d'Oc Chardonnay
The 2018 Roche Mazet Pays d'Oc Chardonnay is like sunshine in a bottle. It has a pale-yellow glow with golden tints. It is fresh and fruity on the notes with notes of fresh almond, spices, and honeyed pear. It is creamy and velvety on the palate with vanilla and woody flavours.
Made with Chardonnay, the grapes are harvested by hand at night or early in the morning to prevent oxidation of the wort. It is pressed, settled, and fermented, with the wort placed in 15 to 17-degree Celsius temperature to bring out the tropical and tree fruit flavours. The white wine is then raised on skinny lees for two to three months to bring more volume and aromatic complexity.
The Best French Sparkling Wine
There's nothing like a good bottle of bubbly. With 23 French regions producing sparkling wines, you have a wealth of options to choose from. Here are a some to consider:
NV Duc D'Henry Sparkling Blanc de Blancs
The NV Duc D'Henry makes a good choice if you're looking for affordable French sparkling wines. It is a light-bodied wine with floral and fruity flavours. It also smells like peach and apricot. Despite its inexpensive price tag, this bottle of bubbly is very delicious. That's because of the young vineyard in which the grapes are planted.
The grapes are planted in high elevations using organic culture. Premature harvesting gives the sparkling wine fresh and distinct characteristics. It doesn't go through malolactic fermentation to keep its freshness. The wine is then raised on dregs before going through a second fermentation. During the aging and second fermentation process, it is stabilised to keep the wine from developing a tartaric taste.
NV Marcel Martin Tete du Cuvee Cremant de Loire
One of the best-selling sparkling wines from France is the NV Marcel Martin. The pale-yellow wine comes with green highlights and a fine line of fizz. It is well-balanced with complex aromas of dried fruit and white flowers. This bottle of bubbly might taste grand, but its price won't burn a hole in your pocket. It is a cheaper alternative to big name wines.
This fresh bottle of bubbly is best paired with white fish or green salad. It can also be consumed as an aperitif. Harvest occurs from late-September to mid-October. It goes through second fermentation in a bottle and ageing on lees for a minimum 18 months.
NV Veuve Ambal Blanc de Blancs
A grand French bubbly wine with peach and apricot aromas, the bubbly wine is pale yellow in colour with an incredible full mousse. It is fresh, creamy, and soft on the palate. Stone fruit and honeysuckle are some of the flavours you will taste with each sip. It also has a talc-like mineral bow. It ends with a clean and zesty taste.
A bottle of NV Veuve Ambal is best served with canapes like goat cheese tartlets. You may also serve it chilled as an aperitif.
Drinking wine, no matter where it's from, without knowing anything about it is like watching a film blindfolded—you're not seeing the entire picture. French wine might be daunting for a novice. To fully understand wines from France, it will take years and years of gaining experience and knowledge. Hopefully, our guide has helped you get started and further ignites your curiosity to learn more about French wines.