Italy produces some of the best varietal wines in the world. With the country's 350 types of local grapes and 20 wine regions, finding a new bottle of Italian wine that suits your taste is easier said than done. Of all the imported wine you can get from Australian wine shops, Italy gives the most diverse selection.
Aside from the diverse range of wine styles at different price points, Italy is also significant in winemaking because of the sheer volume it produces. They bottled around four billion litres' worth of wine in 2012, all from 800,000 hectares of vineyards. In case you would want to step into an Italian restaurant or Australian wine shop with confidence, you're in the right place. Here, we'll tell you everything you need to know about Italian wine. You may email us after if you have questions.
Let's get to know the wonderful wines from Italy.
What is Italian Wine Called?
Italian wine—vino–comes in a wide array of flavours, characteristics, and price compared to Australian wine. Every region in Italy has its own style and aging varies from region to region. Some wines are aged in an oak barrel, while others are aged in a steel case.
European wine labels can be difficult to understand, especially for the novice. Much like French and Spanish wines, wine in Italy are named after the regions that produce them.
Here are a few key terms that may help you understand Italian wine. Email us for further questions.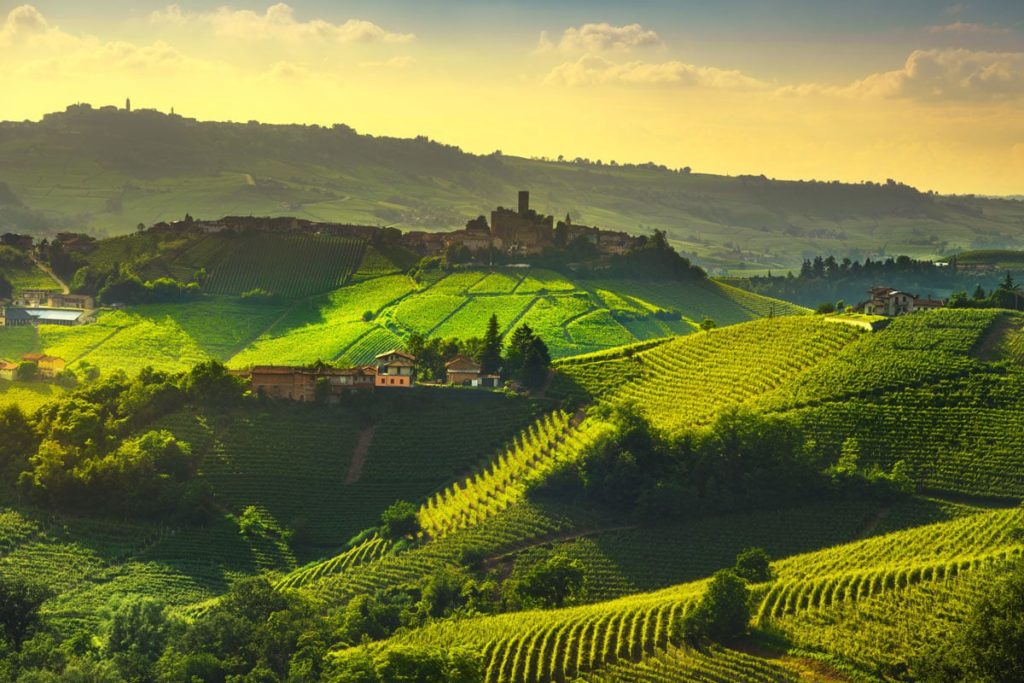 Denominazione di Origine Controllata e Garanita (DOCG)
The Denomination of Controlled and Guaranteed Origin, or DOCG, is the highest designation of quality for Italian wines. It connotes that strict policies governed every aspect of wine production, from the production area and the permitted grape varieties to way the wines age. "Garantita" is a guarantee from the Italian government that wines with this label are of exceptional quality. The higher the label of the Italian wine, the more expensive the price.
Denominazione di Origine Controllata (DOC)
Compared to DOCG appellation, a Denomination of Controlled Origin has less strict regulations. The policies govern winegrowing zones, grape varieties, and wine styles are less rigid as well. Although it is modelled after the French Appellation d'origine controlee scheme, it takes its policies a step further through a government taste test. Further assessment of the wine is done in case it doesn't meet a certain standard.
Indicazione Geografica Tipica (IGT)
Winemakers in Italy have the freedom to experiment with different grape varieties and craft styles that are not permitted under DOCG and DOC regulations, thanks to IGT. However, that hasn't always been the case as the IGT classification was only introduced in 1992.
Vino da Tavola (VdT)
Vino da Tavola refers to table wine. Given their very affordable price, you may order a case of this kind of wine for your daily glass. They aren't made with the highest quality, however. They are made from grapes that are grown anywhere across Italy.
The Best Italian Red Wine
Looking for the perfect Italian red with a price that fits your budget and a flavour that pairs well with savoury meats or lasagne can be quite an exciting challenge. We've listed some of the best red wines of Italy, with varying price tags, flavours, and characteristics.
Email your local shop and ask about their stock and price list for the following:
2015 San Marzano Anniversario 62 DOP Riserva
2015 Roberto Sarotto Barolo DOCG Terra Dei Celti
2017 Artigiano Nero d'Avola Sicilia DOC
2016 Biscardo Originale Neroprasso IGT
The Best Italian Sparkling Wine
The Italian wine scene is one big adventure. If you go to an Italian wine and food festival, you will see a range of sparkling wines at varying price points.
Here's a list you might want to email to your local wine shop:
2018 Alasia Moscato d'Asti DOCG
NV Belstar Prosecco DOC Brut
NV La Riva dei Frati Prosecco DOC Treviso
2017 Masottina Le Rive di Ogliano Contrada Granda Superiore Prosecco
The Masottina Le Rive di Ogliano Contrada Granada Superiore Prosecco is one of the products at the lower end of the price range. It has floral and herbal fragrances, while its palate is citrusy, with notes of dried apricot, limes, and grapefruit. The perfect balance of flavour and fragrance is brought out by hints of spice and slight mineral notes. If you want a sparkling wine with a pleasing delicacy and an incredible balance of flavours, you ought to try this bottle.  Indulging on it won't burn a hole through your pocket.
The Best Italian White Wine
While Italy has some of the finest red wines in the world, it also has exceptional varieties of white wine, ranging from sweet and fruity to crisp and dry.
Here's a list of Italian white wines that you might want to email your local shop about:
2016 Girlan Alto Adige Plattenriegl Pinot Bianco
With a moderate price, the delicate 2016 Girlan Alto Adige Plattenriegl Pinot Bianco can offer you irresistible scents of citrus, orchard fruit and bread crust. In terms of taste, it has bright acidity, with notes of lemon, yellow apple, and bitter almond. It is made in the Appiano Monte area, which is a premier terroir in Alto Adige. The sun-filled rocky soil and elevation of the vineyards here greatly influence the profile of the wine. This textural, mineral wine is produced using hand-harvesting and partial vinification in a large oak case.
2018 Riondo Pinot Grigio Delle Venezie DOC
2019 Artigiano Pinot Grigio Venezie DOC
2018 San Marzano II Pumo Chardonnay
Italian Wine Varieties
Across Italy, you will find over 2,000 grape varieties, most of which are nearly extinct. Local grapes face a lot of competition from internationally-known grapes such as Chardonnay, Cabernet Sauvignon, and Merlot, as they are being planted in large quantities across Italy. Some of the country's finest wines are made using these varieties.
Here are a few Italian grape varieties that you should be familiar with.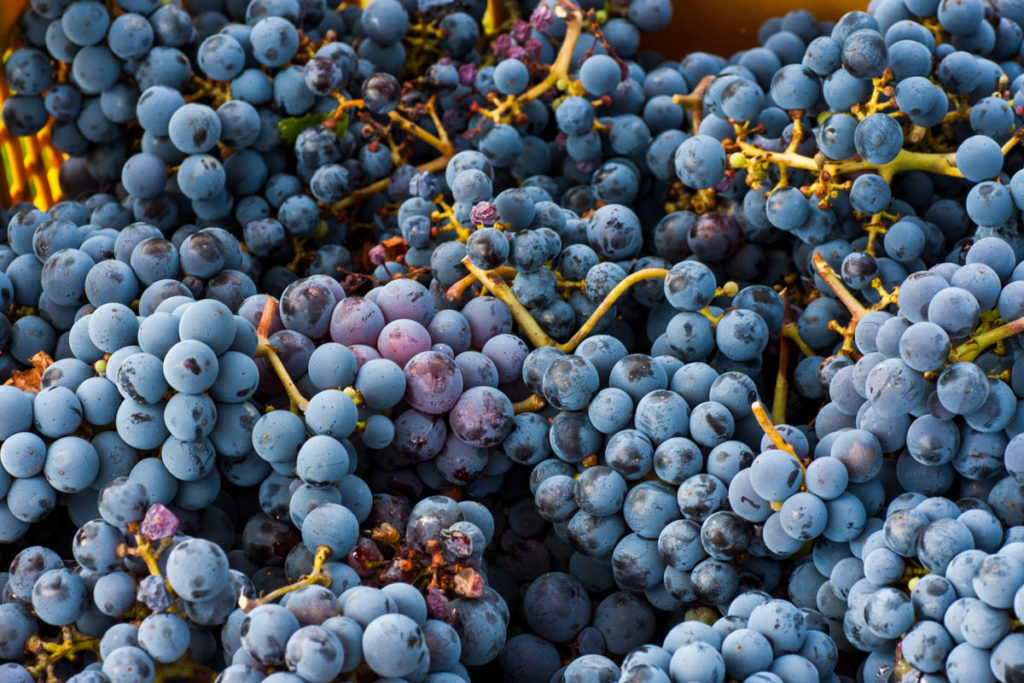 Sangiovese
Known for its bright fruity flavours, the Sangiovese is arguably the most popular grape variety in Italy. It is used to make the Tuscan Brunello di Montalcino, which is the first wine in the country to receive a DOCG designation.
A young Brunello di Montalcino has fruity and floral notes. You will taste hints of cherries, wild strawberries, blackberries, violets, and more. Due to its high acidity, it finishes with a tart, astringent note. These bold flavours soften over time, which is why an aged Brunello has a sweeter flavour profile, with notes of candied cherries, dried, figs, and hazelnuts. Its tannins become more chocolatey, while its acidity becomes more succulent.
Primitivo
Also called Zinfandel, Primitivo is a dark-skinned grape variety, which is used to produce highly alcoholic and tannic ruby red wines in the Puglia region of Italy. Its flavour has spicy and fruity notes of black cherries, blueberries, and figs. This red grape variety is grown mostly in the South of Italy–from Abruzzo and Basilicata to Puglia.
The Primitivo is produced under an IGT classification in the Apulia region, except in Manduria, where it is the only DOC wine.
Barbera
In Italy, the Barbera red grape is the most planted variety in the northwestern region, Piedmont. The dark-skinned grapes produce exquisite wines with low tannins and high acidity. One good example of that is the Vietti Barbera d'Asti Tre Vigne. It has rich flavours of cherry and oak.
The Barbera in Alba, a DOC of Piedmont, has rounder and riper characteristics and bold fruity flavours, while the Barbera in Asti has a brighter and livelier profile.
Nebbiolo
In Piedmont, Barbera makes up nearly half of all the grapes they plant. However, the most prestigious variety they plant is called Nebbiolo. It produces light, delicate wines. Young Nebbiolo has high tannins and strong floral flavours. Aged Nebbiolo, on the other hand, can come in a myriad of flavours. It can have notes of prunes, raspberries, coffee, or truffle.
The Nebbiolo grape variety is used to produce Piedmont's Barolo and Barbaresco wines. Both tend to smell like roses and tar at the same time. Compared to Barbaresco, the Barolo has higher tannins, making it ideal for aging. The full-bodied Michele Chiarlo Barolo Cerequio, for instance, is aged for at least two years in an oak case before being stored for a year in its glass case and hits the shelves. Its price is around $70, but you will get the best bang for your buck if you let it age in its case for 20 years.
Italian Wine Regions
Wine is a fundamental part of the Italian culture, with viticultural traditions dating back 2,000 years. Different grapes–foreign and local–are planted across the country. With a range of microclimates, soil conditions, and regional styles, it's no wonder that Italian wine is rich and diverse.
In case you want to explore some of the greatest wine regions in Italy, here's where you can start. Look up and email the wineries from these regions to know more about them.
Piedmont
At the foot of the western Alps, you will find the region of Piedmont. It is known for its sophisticated cuisines and wines, such as Barolo and Barbaresco. There are three main grape varieties in the region: Barbera, Dolcetto, and Nebbiolo, which is used to produce the region's most famous red wines.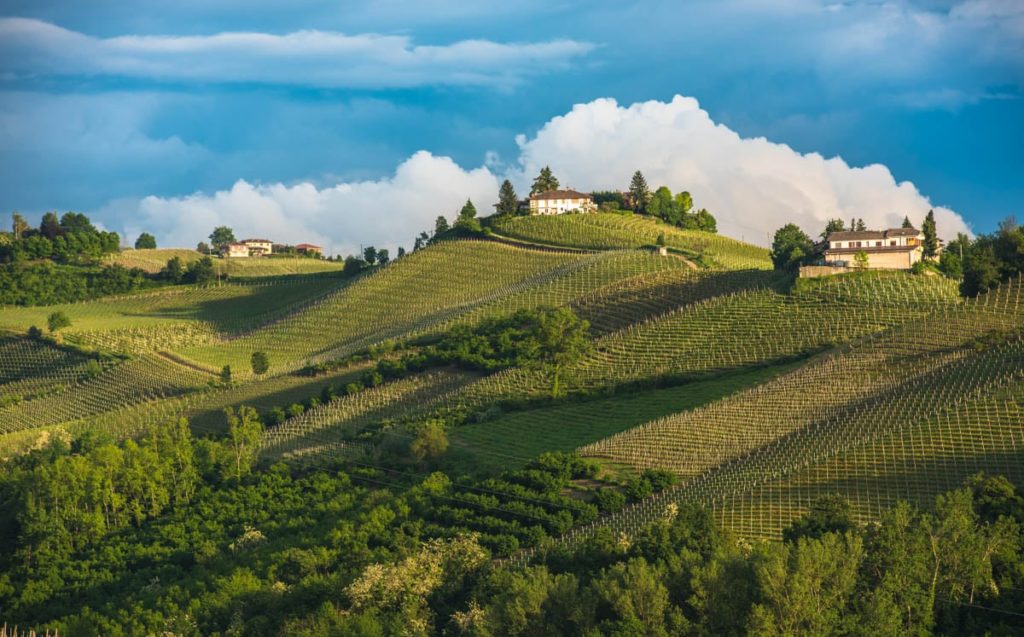 Tuscany
Located along the Tyrrhenian coast, Tuscany is a prolific wine region in Italy. Perhaps it's because it harbours the nation's most ancient winemaking traditions. Its vineyards produce a diverse range of internationally-recognised wines, some made from native grapes like Sangiovese. Depending on the climate and soil content of the local area, it can produce wines that range from earthy to fruity.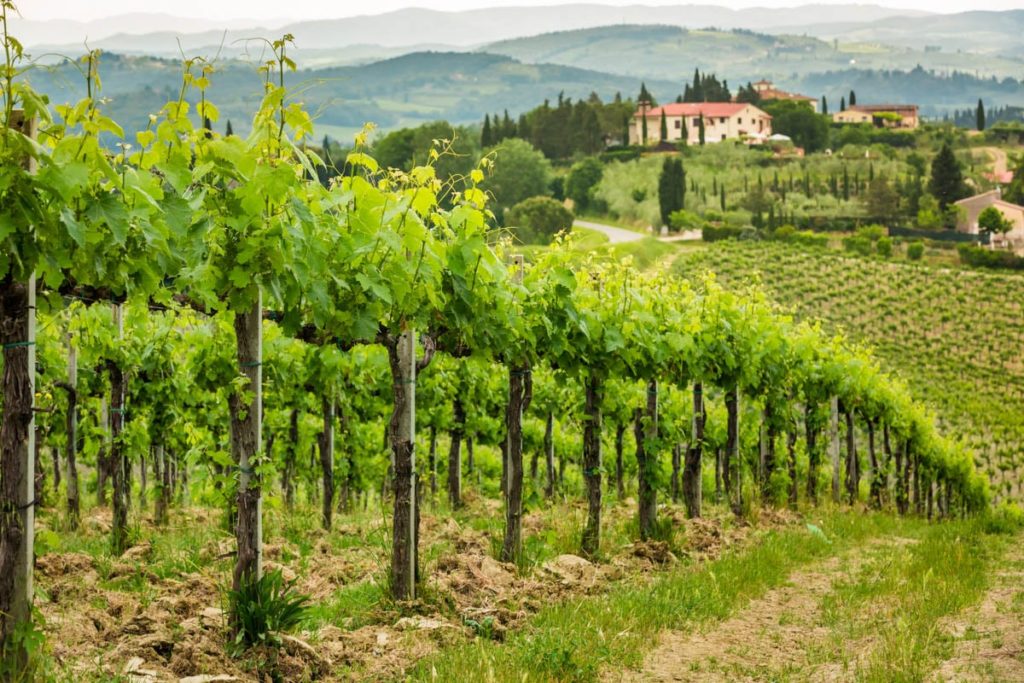 Sicily
Sicily is the largest producer of basic Italian wines. One example is the sweet Marsala, a cooking wine fortified with Brandy. It's perfect for making rich, caramel sauces in Italian cuisine. However, it also works well as a sipping wine. An excellent drinking wine from the region is the full-bodied Nero d'Avola. The red wine comes with high tannins and high acidity.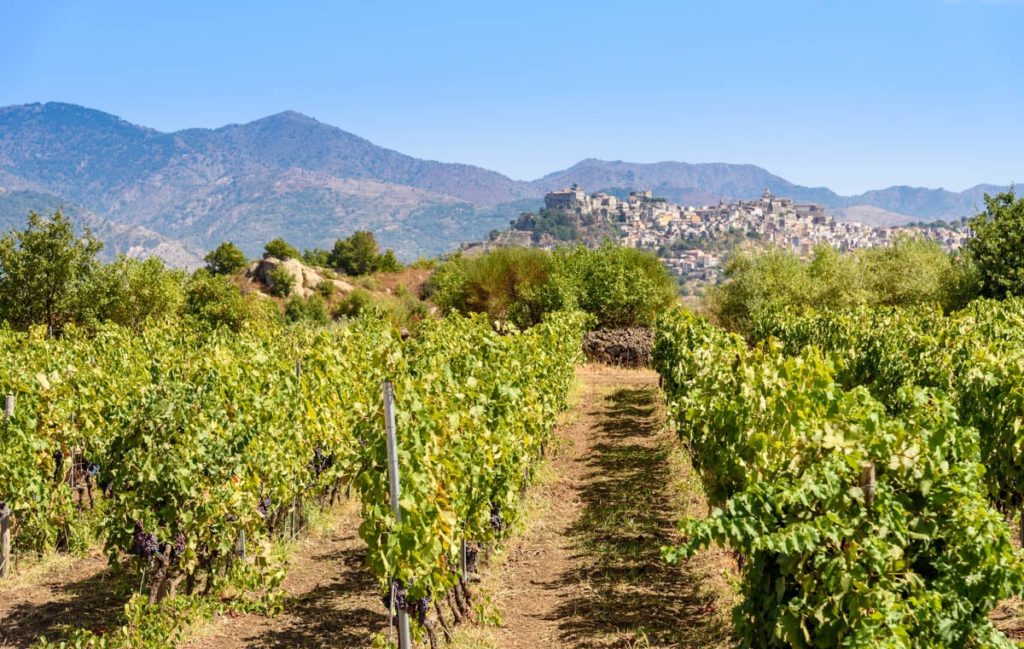 Whether you're shopping for a bottle or an entire case of Italian wine, you should find exceptional selections at your local shop. Just remember our little guide so you'll know where to start. Take notes in case you forget, or email us if you have any questions.
Do you have a favourite Italian wine? Let us know in the comments!