It's time to turn your attention towards this emerging wine variety in Australia: Tempranillo. In Spain, the Tempranillo is known as the king of Spanish wine grapes, and it's used in making many of the aromatic and full-bodied red wines in the market today.
This wine variant's name comes from the Spanish word "temprana", which means early in English. This is because the black Tempranillo grapes ripen earlier than most Spanish red grapes, making harvesting them much quicker. These grapes either appear as cylindrical bunches or small globes of fruit with thin skins.
What is Tempranillo Wine?
Tempranillo is known by a variety of names, its most common being Rioja, Cencibel, Tinto Fino, Tinta del País, and Tinta Fina, depending on the region and country where the wine was produced. In 2015, it became the fourth most widely planted grape for wine, with over 232,561 hectares of the crop growing across the globe. The wine is often mixed with another grape variety and makes up nearly 90% of a standard wine blend. It's interesting to note that Tempranillo isn't usually bottled as a standalone wine, but on its own, it has relatively low acidity and smooth tannins.
The wine made from Tempranillo are typically aged in oak barrels, which give them a deep, earthy flavour. They have a relatively high alcohol content, similar to other red wines. Tempranillo is also most often blended to make Cabernet Sauvignon. While the Cabernet Sauvignon tends to have a richer, bolder flavour, its dark fruit flavours are similar to that of the Tempranillo wine, making them passable substitutes for one another if the other is unavailable.
Because of its low acidity coupled with sugar content, Tempranillo is also usually blended with Merlot and Grenache.
Check Tempranillo wine prices here.
Tempranillo nutritional facts
Whenever you drink a standard glass of Tempranillo, you are consuming an estimate of 125 calories and four grams of carbohydrates. However, this varies based on the ABV of the wine, as the alcohol content of Tempranillo ranges between 12.5% to 14.5%. Remember, the higher the ABV content of the wine, the more calories it has.
Drinking Tempranillo wine also offers a few health benefits. It can help lower both your blood pressure and cholesterol levels. Additionally, it's rich in antioxidants and fibre, which help boost your heart health.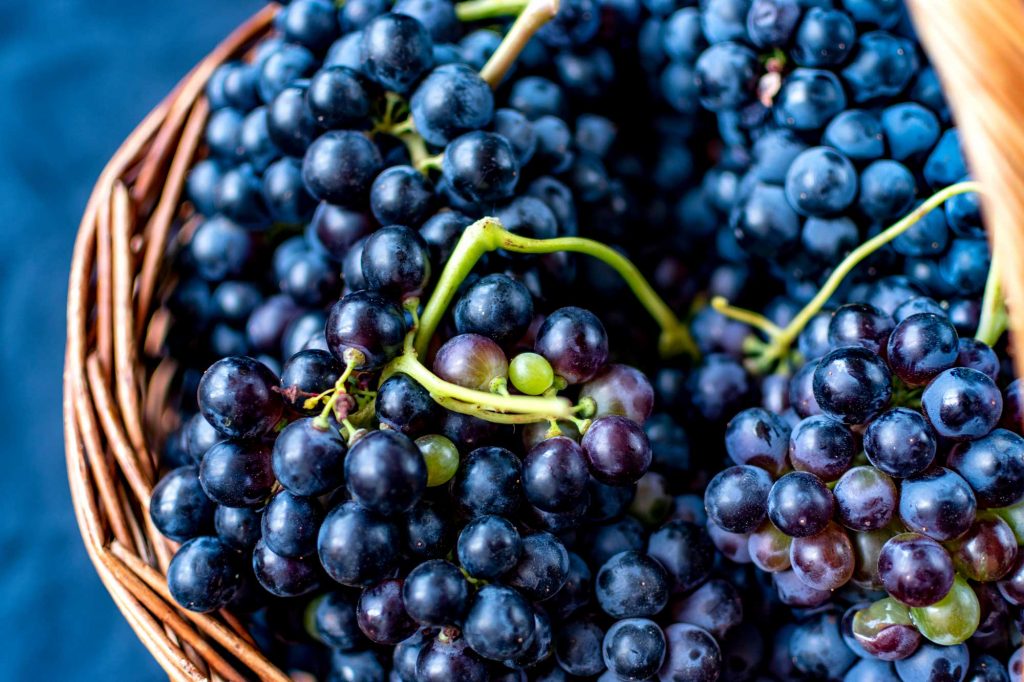 The History and Origins of Tempranillo Wine
The Tempranillo grape was originally considered to be related to the Pinot Noir grape. According to stories of old, Cistercian monks used to leave cuttings of Pinot noir grapes at the monasteries they would stop at as they went on their pilgrimage to Santiago de Compostela. However, this was soon debunked as researchers found that the two grape varieties didn't share a genetic connection.
These grapes date back to the ninth century, and the majority of Tempranillo plantations are located in Spain. Tempranillo was thought to have originated in Rioja, a region in Spain known for its wines. However, the grape was soon able to flourish all throughout the Iberian Peninsula, and it was able to mutate from there. The grapes have since mutated over 500 times, and is now known by many names across the world.
It's thought that this grape was brought over from Spain by Spanish Conquistadors to the Western Hemisphere back in the 17th century. It was then brought to California by Frederic Bioletti in 1905. It initially didn't do too well because of the grape's aversion to dry and hot climates, but the Tempranillo grew in popularity during the 1980s when mountainous vineyards began to open up across the state.
During the 1990s, production of Tempranillo wine began to boom. This was due in part to a 'new wave' of Spanish growers who wanted to branch out of the Rioja region in Northern Spain and introduce the wine grape to other regions. This made wines from the Tempranillo grape more common, and they became prevalent in other areas of Spain. The grapes also grew in popularity in Australia and South Africa in the 1990s and since then, numerous Tempranillo plantations have popped up across both countries.
Check Tempranillo wine prices here.
Tempranillo Wine Regions in Europe and Australia
As mentioned, the grape is grown widely throughout the globe. Different regions have their own Tempranillo plantations, making its wine one of the most popular varieties of Spanish wine in the world.
It's important to note that while Tempranillo is quite fragile, they aren't as pernickety as other red wine grapes and are far more adaptable than its relatives. They can thrive in warm, sunny climates. However, they grow best in elevated, mountainous regions where they can be shielded from the elements. To add, these grapes like chalky, clay, or sandy soils. Limestone soils are also excellent for encouraging Tempranillo growth.
Today, you can find Tempranillo wine across Spain and Portugal. It's considered a top wine in the Rioja, Ribera del Duero, and Port regions, and it's often blended with other grapes to create different kinds of wine. You can also find Tempranillo in Catalonia, which is located on the border between Spain and France. There, the grapes are known as ull de llebre.
However, while the grape is widely popular in Spain and Portugal, you'd be hard-pressed to find them anywhere else in Europe. Additionally, Spanish Tempranillo grapes are considered the best of their kind, and it's fairly difficult to mimic the quality of these grapes that were grown in Spain.
If you travel to other parts of the globe, you would be able to see plantations for Tempranillo in Argentina, Australia, Mexico, and parts of the United States. In Australian wineries, the Tempranillo grape produces a lighter, fruitier kind of wine with even less acidity than usual.
These are the top three regions in the country where Tempranillo is grown:
McLaren Vale
Heathcote
Margaret River
When Tempranillo wine is aged, it's highly recommended that it is placed in American oak barrels instead of French oak barrels. This is because American oak barrels are well-known for imparting stronger, sweeter, and more aromatic flavours to the wine. Some notes associated with American oak are vanilla, sweet spices, dill, and coconut, which strongly compliment the natural flavours of Tempranillo.
The Flavour Profiles of Tempranillo Wine
The taste of this wine is said to be largely influenced by the region where it was grown and the way that the wine was aged. It's reported that wines that come from grapes that were grown in a cool climate taste vaguely of strawberry, while wines that come from grapes that were grown in warmer climates have chocolate notes. However, there are some experts that say that Tempranillo wine doesn't have as distinctive a flavour as other red wines.
Generally speaking, Tempranillo wine tastes medium-bodied, fruity, and young. It ages beautifully, and older Tempranillo varieties taste richer and fuller because they absorb the flavours from the barrels they're aged in.
Here are some of the most prominent flavour profiles of Tempranillo wine based on the region where its grapes were grown.
Rioja
Rioja Tempranillo wine has vanilla, cherry, dill, sun-dried tomato, and cigar box notes, which indicate a lighter, sweeter flavour. Grapes from this region are said to age exceptionally well, and they develop even more intricate flavour profiles as the years pass.
For those who are just beginning to get into wine tasting, Tempranillo wine from Rioja is an excellent place to start. Wines here are classified based on the length of their aging process:
Crianza. These wines are aged for two years, and they spend one year in barrels.
Reserva. These wines are aged for three years, and they spend one year in barrels.
Gran Reserva. These wines are aged for five years, and they spend two years in barrels.
Ribera del Duero and Toro
Tempranillo wine from Ribera del Duero and Toro have black cherry, blackberry bramble, bay leaf, dried fig, and brown sugar notes. This makes the wine from this region richer than those found in Rioja. You'll often find these wines referred to as "Tinto del Pais" across the region, which translates to "country red" in English.
In Toro, Tempranillo wine is typically known as "Tinto de Toro". These wines have more robust tannins than their Ribera del Duero counterparts.
Tempranillo blanco
While Tempranillo is most commonly known as a red wine, it also has a white Spanish wine grape variety known as the Tempranillo blanco. This grape is grown in the Rioja Denominación de Origen, and it produces a fine white wine with floral and tropical notes. These grapes were discovered in 1988 by a Tempranillo grower, and their use were officially sanctioned by the Consejo Regulador of the region in 2007. Since then, white Tempranillo wine has been commercially produced.
Check Tempranillo wine prices here.
The Best Food Pairings for Tempranillo Wine
Tempranillo wine can excellently complement a variety of foods, but they are best paired with Spanish dishes and tangy, savory flavours. Consider pairing your Tempranillo wine with barbecued meats, tapas, grilled steak, and chorizo. Italian flavours and tomato-based food are also excellent compliments to the Tempranillo's savoury qualities.
When serving Tempranillo, make sure that you serve it at cellar temperature. Once you take out a bottle of Tempranillo wine, place it in a decanter for an hour to air it out a little bit before you pour it into a red wine glass. If you have a wine cellar in your home, you can keep your Tempranillo stored for ten years.
If you wish to buy Tempranillo wine from the store, it will often be found in the red wine section. The label on the bottle will indicate if it's a Tempranillo wine. You can also look for the words "Tinta Roriz" or "Rioja", which are both a type of Tempranillo wine.
The Best Tempranillo Wines in Australia
As mentioned, Tempranillo is an emerging wine variety in Australia. Here are some of the best Tempranillo varieties you can buy across the country:
2019 XO Tempranillo. This handcrafted wine was made to encapsulate the essence of autumn and has dark fruit notes with hints of mint and mild oak spice.
2009 Bodegas Vega Sicilia Unico Cosecha. This wine has a deep fruit flavour with notes of cedar wood and fresh tobacco. It also has ripe cherry and blueberry flavours and fresh tannins for a more refreshing taste.
2019 Corymbia Tempranillo Malbec Swan Valley. With dense, chewy tannins, this wine is rich in flavour and is more full-bodied than other Tempranillo wines. It also has floral and fruity notes which balance out its savouriness.
The cart prices of this wine differ based on the aging process that it undergoes. The 2009 Bodegas Vega Sicilia Unico Cosecha costs roughly $750 a bottle, while Crianza wines cost $25, and Reserva wines cost $50.
Tempranillo is relatively young in Australia, but wine growers across the country are trying to provide it with the best climate and growing conditions. Today, there are moderated cool climates for Tempranillo vineyards in Adelaide Hills, Canberra District, the Alpine Valleys in Victoria, McLaren Vale, Heathcote, and New England.
FAQs on Tempranillo Wine
Is Tempranillo wine sweet or dry?
Tempranillo wine is typically dry, but Tempranillo grapes grown in cooler areas produce a sweeter wine. The Australian Tempranillo variant typically has a sweeter flavour.
Is Tempranillo a good wine?
Tempranillo is known as the king of Spanish wine grapes, and it's popularly used as a blend for many of the red wines out on the market. It has a variety of flavour profiles, depending on the region where the grapes were grown.
Where is Tempranillo wine from?
Tempranillo originated from Spain, but it has quickly made its way to Portugal, the United States, Mexico, Argentina, and Australia.
What other varieties are Tempranillo wine similar to?
Tempranillo wine ranges from medium-bodied to full-bodied, and its flavour profile has the characteristics of red fruit. It Because of this, Tempranillo is similar to Cabernet Sauvignon and Sangiovese wines.
Check Tempranillo wine prices here.