In a country where sake is so well known, it might be surprising to find that beer is by far the most popular alcoholic beverage in Japan. Originally introduced by the Dutch in the 17th century, beer has become a Japanese favourite, and since the early 19th century when local brewing began, the product has evolved with characteristics that are distinctly Japanese. Within a few generations of initial brewing, beer had become readily accessible throughout Japan and a huge range of beers are now available even at local convenience stores.
Japanese brewers typically use rice rather than wheat for beer production, resulting in a crisp and refreshing pilsner-style that perfectly compliments the light and tasty Japanese cuisine.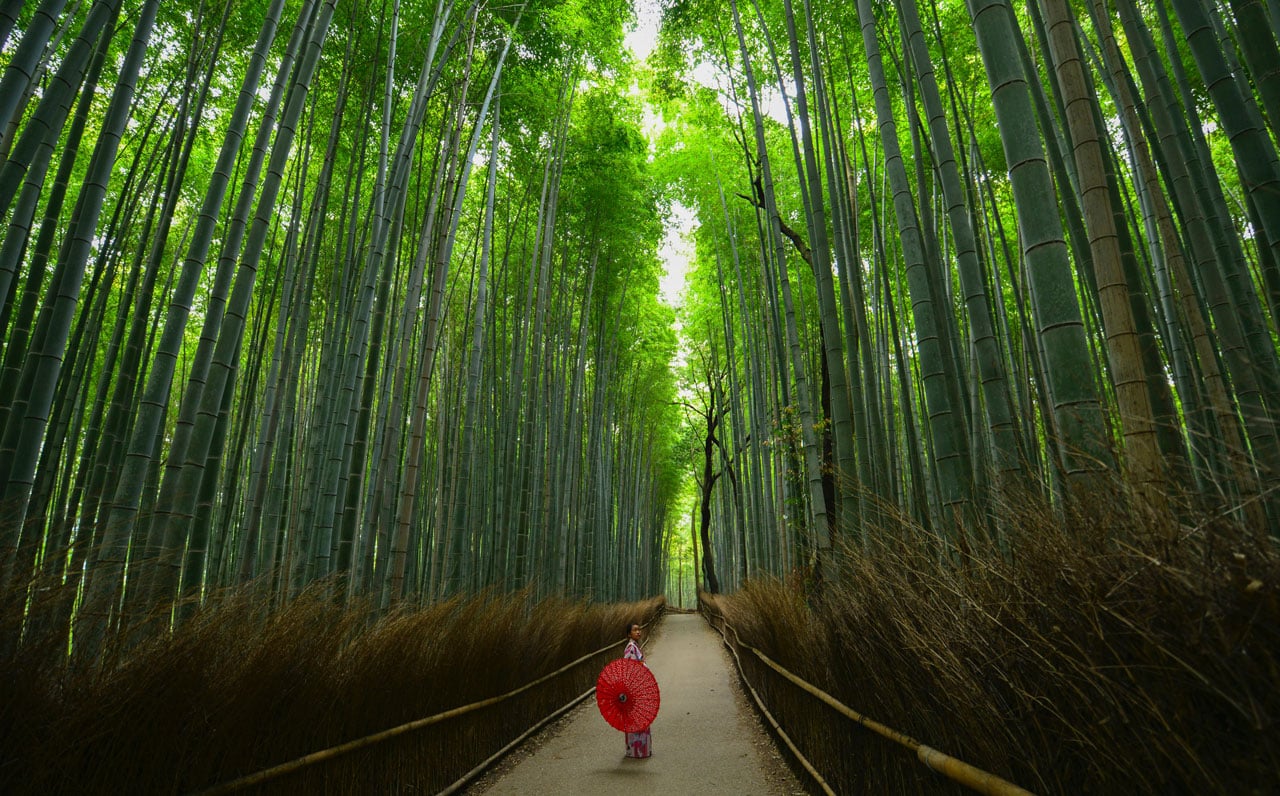 The history of beer in Japan
Throughout history, Japanese governments have been cautious about introducing foreign influences, and the Japanese culture was for a time insulated from developments taking place around the world. However, the rise in seafaring trade, especially by the Dutch, resulted in local beer halls established to satisfy the needs of sailors frequenting the Dutch colonies. The taste for beer then spread steadily within Japan and by 1870 the Spring Valley Brewery was established in Yokohama by Norwegian-American William Copeland. A few years later Syozaburo Shibutani was the first local Japanese to produce beer.
The Japanese beer revolution was well under way after hops were discovered growing on the northern island of Hokkaido. A visit to Germany by Seibei Nakagawa soon followed in order to learn more about European brewing styles, and in 1875 Sapporo Cold Beer was introduced by Pioneers Brewery. Other Japanese were taking notice and by the late 19th century the Kirin and Asahi breweries were established. Local production soon outpaced imports to the degree that by 1886 Japan was already brewing the majority of beer drunk by its people.
Japanese government intervention slowed this dynamic growth phase in the early 20th century. A desire to capitalise on the lucrative trade resulted in the introduction of prohibitive tax laws governing beer production. At this time, in order to obtain a license, breweries were required to produce a minimum of 2 million litres per year, effectively stifling the formation of smaller breweries. The clamp-down on brewing initiatives became even tighter post World War 2, and is a major reason craft beer was slower to develop in Japan compared to rates seen in other developed countries.
At present, beer accounts for around two-thirds of all alcohol consumed in Japan, which is quite a feat considering the hugely diverse beverage market provided for Japanese consumers. The younger generation is also being introduced to a range of alcoholic and non-alcoholic beverages like never before, and although the local taste for beer remains, it could be the exporting of increasingly popular Japanese beers that results in more significant output. Craft beers remain a small percentage of Japanese beer production, although if the Japanese tendency for innovation and perfection of technologies is taken on board, the craft beer and microbrewing scene in Japan has the potential to capture a huge market share.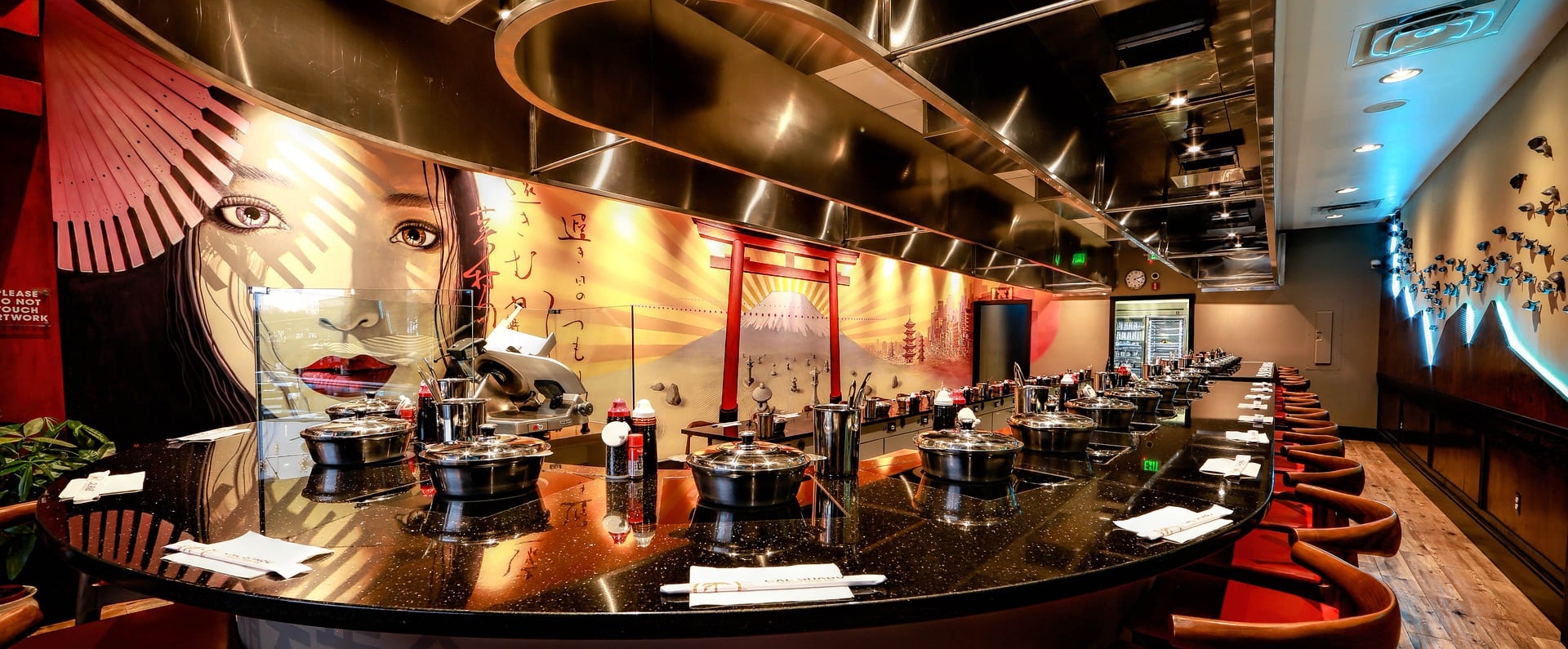 The rise of dry beer
By 1987, the famous Kirin Brewery Company was dominating Japanese beer production with 50% of all sales. At this time the Asahi brewery introduced Asahi Super Dry beer to its range and the stranglehold by Kirin was lessened. In retaliation Kirin launched Kirin Dry in 1988, followed soon after by Kirin Malt Dry and Ichiban Shibori. The other major Japanese brands, Sapporo and Suntory also entered the 'Dry Wars' with huge advertising campaigns supported by famous Hollywood stars and popular personalities. Ultimately though, Asahi Super Dry prevailed as the most popular brand, becoming the country's largest seller both at home and abroad.
The microbrewing revolution
For the past few decades there has been a craft beer and microbrewing revolution sweeping the globe. Japan has been slower on the uptake than most brewing nations, primarily due to prohibitive laws and restrictions. Howevery, since 1994 the tax regulations have been relaxed, and the previous 2 million litres per year production requirement for commercial brewing operations has been reduced to a more favourable 60,000 litres per year. The opportunity for microbrewing has not gone unnoticed, and along with small start-ups, beer brewing initiatives have also been undertaken by sake brewers and wine makers.
There are now approximately 200 microbreweries in Japan, and the number is certain to continue rising for the foreseeable future. Japanese micro and craft brewers are mastering the art of making not only lagers, but also ales and stouts with a unique Japanese twist. Barrels previously used for sake are being utilised to create iconic new flavours, and brands such as Hitachino Nest Red Rice Ale incorporates both sake and ale yeasts resulting in a character previously unknown to European and American tastes. Overseas exports of craft beers remain minimal, but with the spread of Asian culture and cuisine the unique flavours found in Japanese craft beers are sure to hit the mark with Asian and regional populations around the world.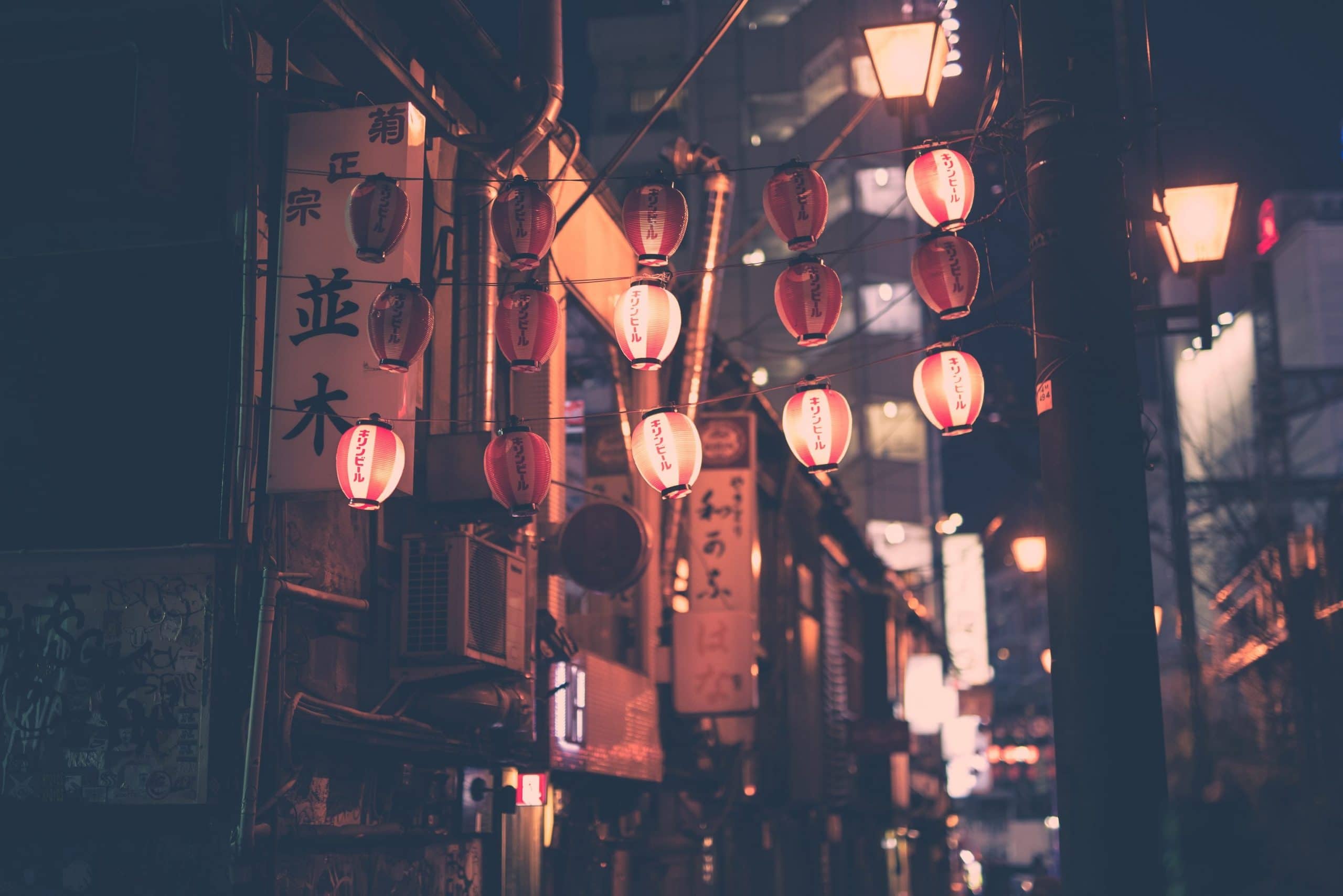 Continuing dominance of the 'Big 4' breweries
Until microbrewing and craft beers gain a stronger foothold, the Big 4 Japanese breweries will continue to dominate international exports. Asahi, Kirin, Sapporo and Suntory have established a powerful influence both domestically and overseas, due in part to marketing but largely because of their high quality products.
Asahi: With a long brewing history by Japanese standards, Asahi, established in 1889, is well known as a brewing powerhouse in this populous country. The name Asahi (literally translated as rising sun) is derived from the brewery origins on the east of Japan near Tokyo. Asahi Super Dry is an extremely popular signature style of the company. The crisp taste is accentuated by a grainy malt flavour and bitter hop finish producing the classic dry beer characteristic. Asahi Super Dry is a hugely popular drink for most occasions, and is universally welcomed at both outdoor gatherings and indoor drinking sessions.
Kirin: The Kirin brand has become well known internationally in recent years. Named after a mythical creature signifying prosperity, Kirin is living up to its name and continues to gain momentum as a serious competitor in the global beer marketplace. Kirin has a light, easy to drink nature, although with enough depth and maltiness to give it substance and character. The distinctive kanji packaging is instantly recognisable for its Japanese simplicity and style.
Sapporo: One of the original Japanese brewers, Kaitakushi Brewery was renamed as the Sapporo Beer Company in 1886. Although always an iconic brand, popularity of Sapporo beer in Japan has increased dramatically since the 1980s. Sapporo has embraced a large range of styles that include the malty, full bodied tastes of Yebisu and Yebisu Black. Sapporo Premium Lager is Japan's oldest beer, with a crisp and fresh taste that is considered a versatile dining accompaniment.
Suntory: Originally a producer of wines and spirits, Suntory is a relative newcomer to the beer market, with its first brews hitting the shelves in 1967. Suntory has since established itself as a genuine player in the Japanese beer market and is now firmly ensconced as one of the Big 4 brewers. Suntory beer has the golden glow and malty taste that is appreciated by beer lovers worldwide, and is considered an ideal pairing with hot Asian foodstuffs.
Happoushu
Every beer brewing nation has its own history, resulting in products that manifest according to local conditions. The Japanese taxation system determines that beers with low malt content incur less tax, and brewers have responded by producing happoushu (bubbly alcohol) that is low in malt. These low malt beverages cannot legally be termed beer, although they basically are, with the major difference being a lack of intense flavour or depth. Happoushu hasn't as yet made any significant inroads into the international marketplace although it is quite popular in Japan, primarily due to the lower price resulting from the tax concessions.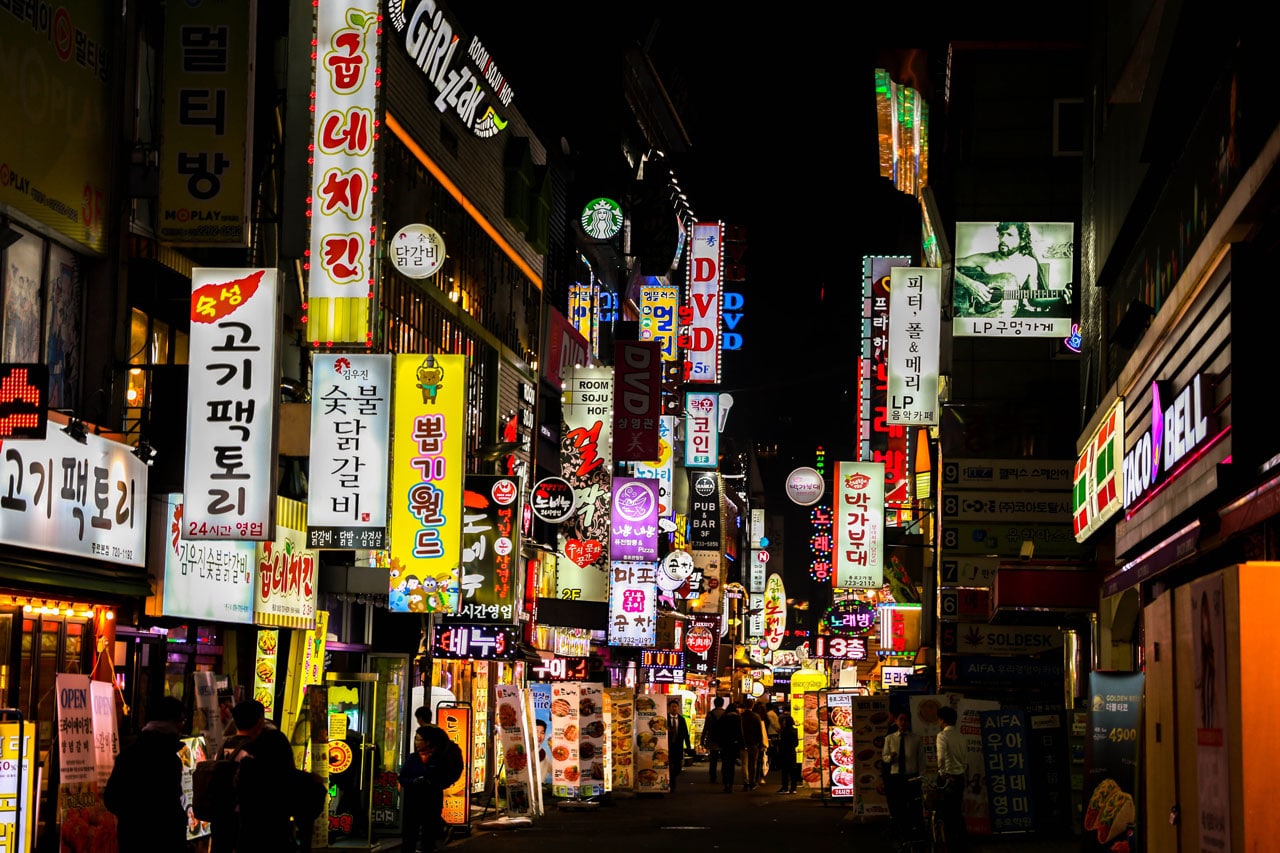 The distinctive Japanese beer taste
The basic ingredients of beer brewing – hops, barley and water – are universally applied to beer making. Japanese beer differentiates itself by using rice as a fermentation adjunct in the brewing process. This secondary ingredient is the secret behind the clean, dry and light taste of Japanese beers, and has become a significant feature in these beers finding a market niche with international drinkers. Rice is well known for lightening the body of beer and providing a refreshing twist to the beverage. However, Japanese beer producers have remained faithful to customer expectations overall, with products that basically resemble quality lagers produced in Australia, the US and Europe. For greater depth and flavour, the ales and stouts produced by members of the Big 4, along with those appearing from Japanese craft brewers are well worth exploring.
Japanese beer culture
As a country steeped in ceremonial traditions, it's not surprising that Japan has included beer etiquette in the mix. Although some Japanese beer drinking traditions are found elsewhere, there are certain rules that apply due to culture and superstition.
Never pour your own drink in a social setting: It will be considered a cause of bad luck, as well as being bad manners. The proper etiquette is to pour your partners drink and allow them to pour your drink. The normal custom is to share a large bottle which is poured into relatively small cups.
Wait until everyone is ready to drink: It's customary in Japan to enjoy the occasion together, and this means holding back on downing your beer until everyone at the table has had their drink poured and is ready to begin.
Finish your beer completely: It's considered wasteful to leave any dregs in your glass, and possibly a sign that you haven't appreciated the beverage or the hospitality of your companions.
Kanpai for cheers: If you learn only one or two Japanese words or phrases, Kanpai (cheers!) should be high on your list. Translated as 'empty cup', kanpai is an expression that will endear you to your Japanese friends and a word that will become even more expressive as the drinking session continues. Although 'empty cup' is the literal translation, a sip will suffice in satisfying your drinking companions expectations.
A uniquely Japanese innovation
We would expect nothing less than innovation and invention from the Japanese, and in 2012 Kirin brewers invented frozen beer foam. This neat trick, courtesy of a device similar to an ice cream dispenser, provides the benefit of maintaining an ice cold beer for around half an hour. The frozen frothy beer head locks in the chill without diluting the beverage, as the frozen substance is also made out of beer. The frozen foam innovation seems ideally suited to summer days and the beer culture found in warmer nations, and if introduced outside Japan could be a real game-changer.